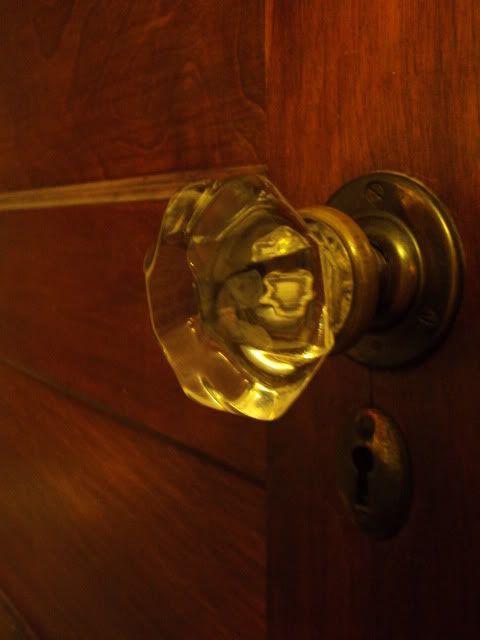 I am cold.
The weather has changed, the sleet and rain have moved in and snow is only a matter of time. The leaves are brightening in color, though fewer and fewer are intact on the branches each evening as I look out the window.
Our landlord is trying a new method for heating our apartment: space heater. Not heaterS …just heater. This heater is guaranteed by Bob Villa himself—1000 square feet can be heated by the Eden Pure Gen3 Quartz 1000. Yet, my apartment is 59 degrees.
When we moved into our apartment after getting married, we began a relationship…with the second story of a crimson brick house built in the 1920's. Some of the windows loudly slide into place, balanced on cords with weights. Others have cords that have long since rotted or broken with time, and must be propped up with rods that we store on the windowsill.
Mice get in through the dryer venting, from the washer/dryer unit that is poised three feet from our front door. It shares plumbing with the bathtub, and every time a load drains it backs up into the tub, leaving lint and hair from cloudy water in a ring around the edges.
The oven is just barely wide enough to fit a 9x13 inch dish, or a cookie sheet. It cooks unevenly enough to merit turning things two or three times to make sure that the front is cooked completely and the back is not burned. It is exposed on one side, adding several degrees to the temperature of the kitchen when it is on (a significant plus with the current temperature).
Each room houses old radiators that have been painted white. The steam heat they emit warms the rooms of our home, always accompanied by a symphony of hissing, and warmth that slowly moves across the length of the metal frames. I have sat on the metal as it warmed in the evenings, sliding from one side to the other as the heat became too great, eventually getting off altogether.
Unfortunately, old steam heating radiators are expensive to operate, thus the arrival of Bob Villa's comrade: the Eden Pure.
Someday I imagine us living in a home with airtight windows, a full size oven, and an entrance void of a washer and dryer …or maybe just with central heating. But even as we approach that, I know I will miss the jeweled handles of closet doors that don't fully close, the built in cabinets and drawers that get stuck, and the abundance of character that comes with our one-of-a-kind apartment, that will always be "the first place we lived."