Since leaving school on Wednesday,
I have driven 961 miles,
on three different days,
with various amounts of stopping in the midst.
We crossed five states,
listened to almost an entire book on CD,
and took pictures of fun and exciting sites across the rugged Midwest, including: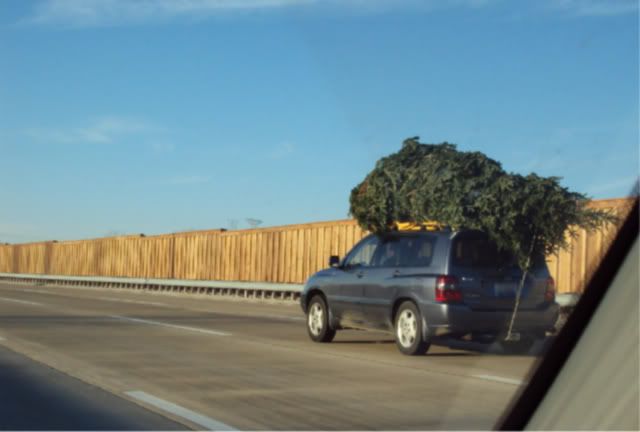 ...large Christmas trees travelling at 70mph.
Today, after a morning of strong coffee,
good conversation,
a run in the cold air blowing off Lake Superior,
and several hours in a couple airports,
I was back in the silence of an empty, cold apartment, greeted only by
a stack of mail
and wilted plants,
already somber about the impending three weeks apart.

Until I travel back up North, to rejoin Curtis for Christmas break, I'll keep busy around here: hanging my own Christmas decorations (minus the gigantic Christmas trees),
mailing gifts to our families in all corners of the country,
and appreciating the benefits of solitude in the midst of a chaotic season.