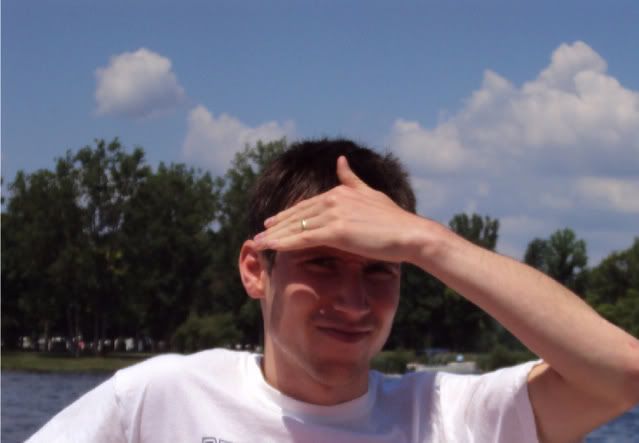 Today
, at approximately 6pm, I will get into the car with my husband and drive three and a half (straight, flat) hours to Michigan. The sky will get dark but the route will still feel familiar.
We are headed to late nights, laughter, and a house of people neither of us is remotely related to. We will sleep in the basement and wake to the sound of small feet on the wood floor above us. We will eat together and load the children in running joggers and loop through the neighborhoods on routes we've long since measured and memorized. I will make the mashed potatoes, Curtis will eat the last of the pecan pie, and all of us will share in leftovers for the weekend.
The Lions will lose, the economy will be discussed, and the problematic nature of the US education system will be dissected. We will play Dutch Blitz and eat popcorn after the children are in bed, laughing and antagonizing each other to our hearts' content.
It will be wonderful.
The Michigan tradition started my husband's first year of college. As an Alaskan attending college in Ohio, a trip home for Thanksgiving was not practical, so he decided to "go home" with the first person who asked. This person was a running teammate at the time, but would eventually become a best friend. They would be in each other's weddings, celebrate each other's victories, and cry over devastating turns in one another's families.
But before any of that could take place, Ryan invited my husband home for Thanksgiving.
The next year I would join them. I wasn't yet dating my husband, but the three of us had already become good friends, journeying the 200 miles from college to his family and back again for brief visits over spring break and Easter, as well as for trips during May when we were stuck on campus for track, but long since done with our classes.
A couple years later Ryan lived in Jamaica for a year to do mission work, and we continued to visit his family without him. They made it clear to us that we did not "need" Ryan in order to spend time with them, and we were grateful.
Eight years later, we (through Ryan) have gained three "nieces" and one "nephew" that await our arrival each holiday. They expect that we will take them on runs through the neighborhood and push them on the swing in the back yard. They beg for us to sleep with them in their rooms, and want us to join them for episodes of Dora and coloring pages at the kitchen table.
Will we always go to Michigan for the holidays? Probably not. We will move and our relationships will be based on phone calls and e-mails and seasonal reminiscing. Someday we will tell our children of our seasonal trip while we look at pictures of grown children on Christmas cards, remembering how much fun we had.
And we will tell them of what a blessing it was to find family so far from home.
*Boating in Michigan this past fourth of July