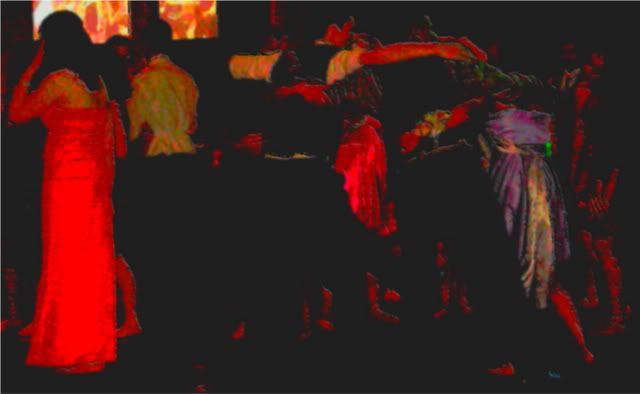 On Friday night I sat on a hard plastic bleacher, sandwiched between my co-worker and former student, a wall of junior-high students in front of me, parents chatting behind.
This isn't an unusual scene for me on any given weeknight or weekend.
This weekend was one of many times I have made myself presentable, left my husband for the evening, and paraded off to yet another school event to cheer and chat and show my students that I care about more than just their test grades, or their work ethic, or their ability to comprehend difficult passages and think critically.
"I don't miss high school at all," a former student mentioned to me as she sat and watched the basketball game.
"I don't either," I replied, without hesitation.
She turned, raised one eyebrow and chuckled.
It's true. I don't miss high school. I don't miss the drama, or the chaos, or the uncertainty of relationships from one day to the next. And even though I live in high school forty hours a week, and some weeknights and several weekends, there is one crucial difference: I am outside the fishbowl, not swimming in circles in the midst of it.
And nowhere was I more aware of this than while watching a mass of high school students in rented tuxes and taffeta skirts awkwardly swing around a glossy dance floor.
I split my time throughout the night. I would sit for a while on the padded chair around the perimeter, observing awkward exchanges. Later I would cascade through the middle, chatting with students about the song choices, lip-syncing Taylor Swift's fairy tale.
While watching the relatively synchronized movements to the latest hip-hop song (that quite frankly I had no idea how to dance to), another teacher and I determined that in all the hours of preparation, anticipation and execution associated with high school formals, there were a few brief moments of relaxed enjoyment back in high school, where we weren't concerned how disjointed our dancing was, or who was paying attention to our awkward heel-walking gait. And in those moments, we weren't concerned about acting all grown up; we were basking in our innocence.
By the end of the evening I was one of the only females who still had shoes on, and (along with the other staff members) one of the only people happy to see the DJ pack up his belongings. I was one of the first out of the parking lot, and was in sweatpants within three minutes of walking in the front door.
Because for all the thrill and innocence of swimming around the fish bowl, sometimes it's plain old exhausting.