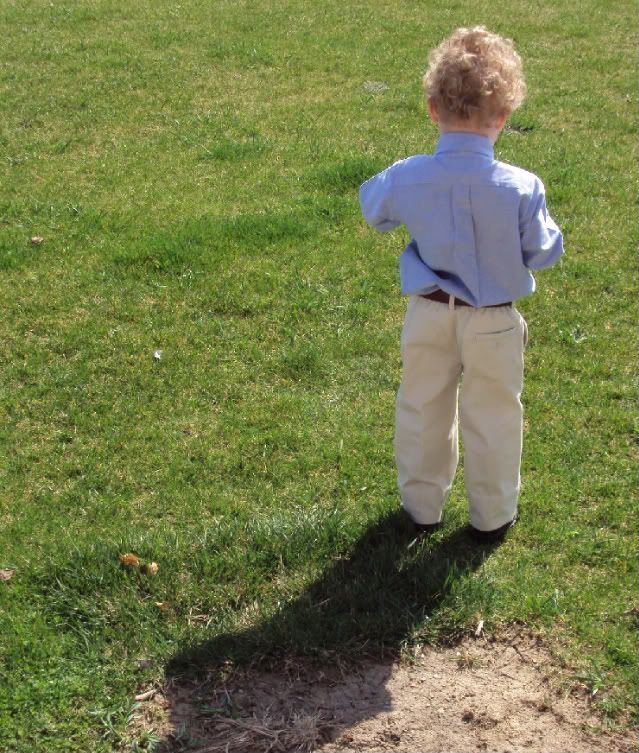 One of the egg hunters on Sunday afternoon...

This break has found me soaking in a slower-moving world, if only for the week.

I watched the squirrels hop from branch to branch and tree to tree in our yard as the trees went from bare, to peaking color, to full bloom.

I read on the lawn, and fell asleep in the afternoon sun. I scoured the bathroom and leisurely cooked meals, and nearly finished a quilt.

I helped hide over 200 easter eggs, and then helped unload them of all their candy and pennies.

I read a book in less than 24 hours.

Tomorrow brings back reality, but rather than facing it while feeling like I am running on the last of my reserve energy, I am rested and rejuvenated and ready to make the last long push to the finish.

Eight more weeks of chaos, and then a sigh of relief.