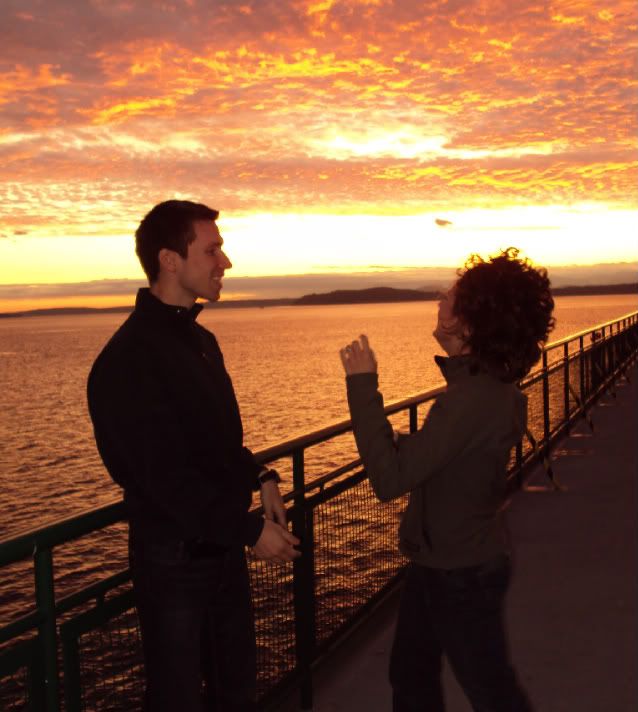 Taken on a ferry near Seattle in October, when we skipped town with Curtis's family for a cousin's wedding. Taking pictures with "hair blowing in the wind" turned out to be a lot less glamorous in real life...

I am thoroughly enjoying
being away from the chaos of everyday life with Curtis's family these days. A lot of walking and sightseeing coupled with early runs and lazy mornings drinking coffee on the porch have left me feeing rested, relaxed and full of enjoyment for family.
Making plans for this summer when we all live close together again?
Even better.