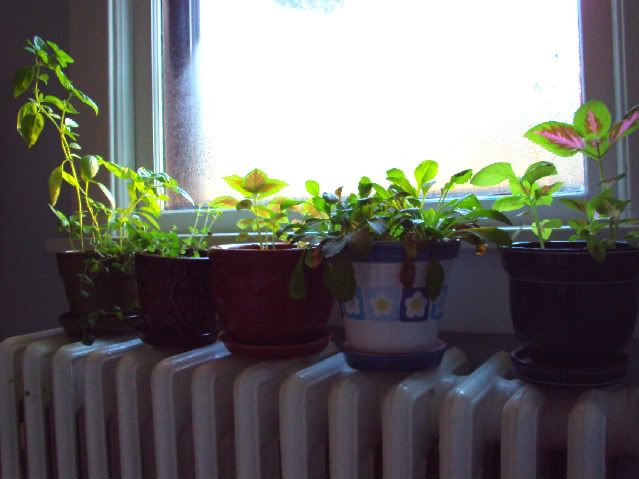 My plants, which I am woefully leaving behind. (Do you think they'd make it through airport security?)
I have reached the final days of my life in the Midwest.
The chaos of last week's car search coupled with an already full schedule of visits to friends in the surrounding area has made the last two weeks a whirwind. Add to that the rush of track season and the final weeks of the school year, and I feel like I have hardly sat still in two months.
I wish that were an exaggeration.
But it has been good, visiting so many people and taking the opportunity to reconnect one last time before leaving the area for what will probably be at least a year. We have treasured so many friendships throughout our journey in this place, and as I drove away from yet one more goodbye last night, I found myself saying goodbye to the rugged farmland and beautiful deciduous trees as well.
Onward I press, through these final details, and final goodbyes, and final glimpses of this chapter. I am ready to move on to new places and times and people. Ready to begin the barrage of hellos and end the lingering goodbyes. Ready to pack away the suitcase and fill dresser drawers. Ready to fold napkins and host dinners and know that everything has a place to be put away and be found. Ready for mountains and oceans.
Ready to begin.