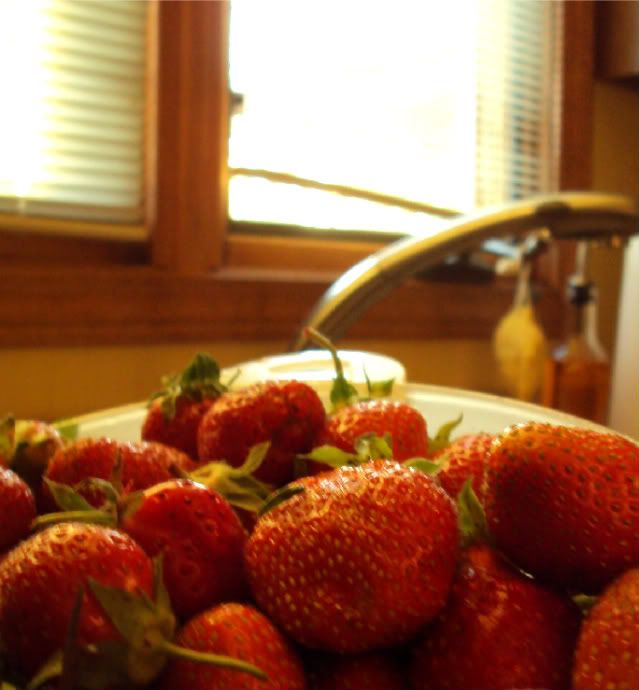 When our friend's children started complaining of hunger
, I knew the sun had deceived us once again. It was 8:30, far past dinner, nearing bed time--and we were cutting freshly picked strawberries, the loot of a late afternoon outing in the glorious sunshine.
Outside, Curtis shovelled mulch and assisted in general landscaping, readying the swingset for a full summer of action. "A few weeks ago" our friend commented "I saw him receive his doctorate. Now he's pulling my weeds. This is awesome."
I couldn't agree more.
There is something very satisfying about a little manual labor, crouching and bending and shoveling to produce a tangible result. Summer is indeed the perfect time for forgetting degrees and getting lost in the sunshine, picking strawberries until your arms itch and shovelling enough mulch to break in a few calouses.
Tomorrow? We'll go to a first grade end-of-the-year picnic and later boating on a nearby lake.
Another day outside in the sunshine? Sounds perfect.