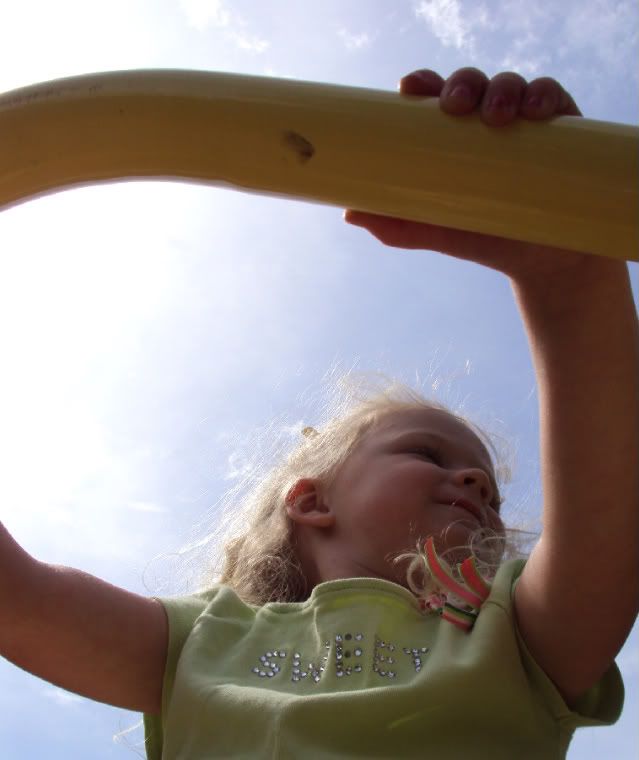 Taken in June while in Michigan, in the midst of our "Farewell" tour...

I have operated on the school calendar for most of my life
, and if August means one thing, it's the beginning of a new school year.
As a tribute to the beginning of the school year (and the last day of summer vacation, which for me is today) this post will be "the year in review"...because as far as I'm concerned, tomorrow is January 1.
--

Autumn.


This
fall
I found myself out of school for the first time in ages. Elementary school had led to junior high, and then high school, which was immediately followed with college and graduate school. What would I do without night and weekend classes? Perhaps enjoy the classroom a bit more.
As if on cue several of my friends
announced pregnancies
within days of each other, and I was thrust into the world of all things pregnancy and baby related. And while Curtis and I were (and are) satisfied with our childless state, it is interesting to be surrounded by so many people entering a new phase of life...and leaving me behind.
Winter.
The changing of seasons was late but eventually brutal, and we found ourselves surrounded with
depths of snow
that were seemingly preparing us for this year ahead. Storm after storm rolled through the Midwest, leaving us with several
snow days
and abundant snow banks.
I found myself to be knee deep in nostalgia as I sensed the
impending
(though still unsure) move ahead. Lingering over the details of our apartment and the nuances of my classroom left me quietly reflective on more than one occasion, and I desperately tried to soak in every experience as the year plowed full speed ahead.
Spring.
After a
whirlwind
of trips around the country to interview at residencies, we
matched
. With 90 days to pack up and move across the country, spring began. I
applied for jobs
, transferred my teaching license, packed and purged my belongings, and even bought a
new car
at the last minute.
I collapsed with exhaustion shortly thereafter.
Summer.
As I type this brief summary I am amazing that twelve months lie within a few brief paragraphs.
Where has the summer gone?
I find echoing in my head.
Where has the year gone?
This summer has been a time of transition, of stress, of trying to relax and adjust and connect in a new place with some old faces and new expectations. Curtis
works
endlessly, and in the mean time I have organized and reorganized our bags in an attempt to create some order in our vagabond existence.
Tomorrow begins
a new school year
. Here is to twelve months of new experiences and memories in this new place. May they be rich in learning and abundant in joy.
Cheers.