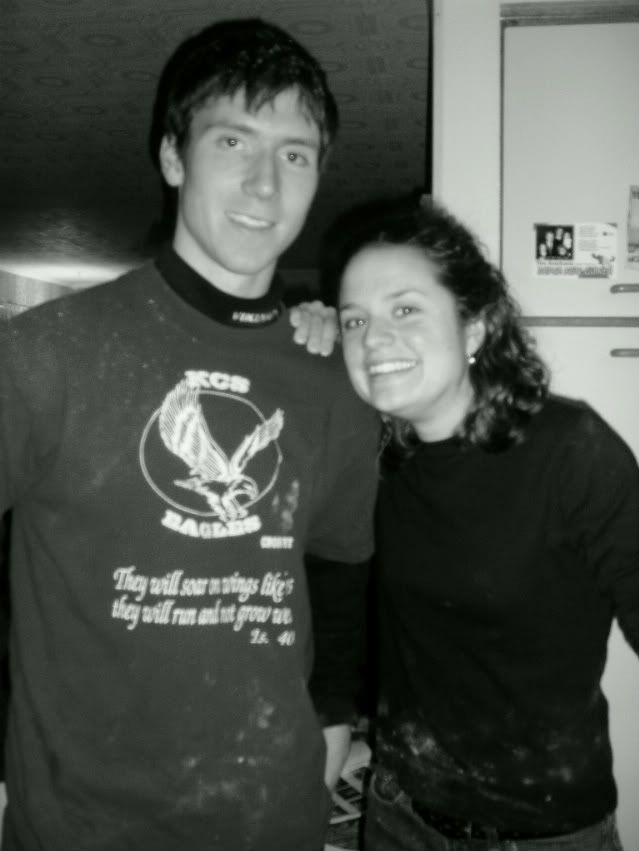 In the interest of saving our digital photos for posterity,
I spent quite a while Sunday transferring files from our "medical school laptop", whose battery won't hold a charge and has given us many signs that it is near crashing, to our new lovely macbook, which was purchased shortly after I nailed down
a job
.
In the midst of labeling and organizing all sorts of files and photos, I stumbled on all sorts of memories that made me smile. The gem above? Taken six years ago while making lefse with Curtis's family the first time I made the trip out to
the island
. On that occasion I was dumbfounded by the potato based tortilla-like items we were making. This past Labor Day I knew how to jump into the lefse making process, eager to devour the results.
I was
(once again
) overwhelmed again with how much in the midst of change some traditions remain the same. Granted, the digital camera I now use has a few more megapixels, and a bit more clarity, but after a few rounds of making lefse I still walk away from the kitchen covered in flour.
Some things will probably never change.