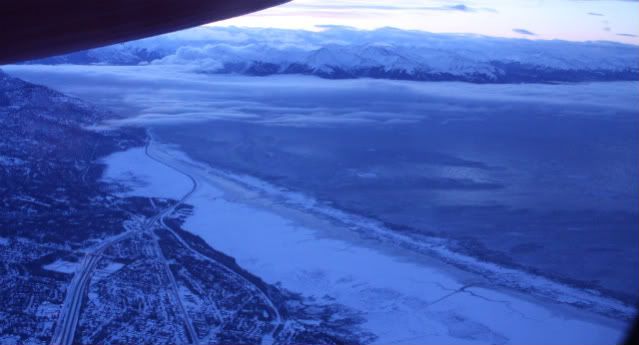 It has taken me several days to come up with a suitable "beginning of the year" post
. Even though mentally my "year" follows the school calendar, there is something significant about the shift from 12/31 to 1/1. It feels cleaner and less cluttered, somehow.
A good friend of mine has been steadfastly clearing out all of the excess in her life for the last month. Even as her husband purchased toys for Christmas gifts she was bagging up old ones. Every time I went to her house she had more to offer: Dress pants? Salad bowls? Decorative shelves? Bundt pan? Coffee table? Bedroom set?
She offered me her sofa and love seat as well, but I convinced her that she should probably keep those.
While I had condensed my belongings this past summer both before and after the move, she has lived in her current house for nearly five years and in this town her whole life. Even though her house is almost always neat and tidy (an impressive feat with three kids under the age of five), in her mind it was time for a major purging session.
--
One year ago I didn't know where I would be on this day.
I didn't know where I would live, where I would work, who I would know. I was living in an hourglass of sorts, knowing that I had six more months of a life that I loved, but unsure of where I would be sent when the sand ran out.
Turns out, in an odd sort of time warp, I returned to the place I was born and raised. I was dropped in a familiar place and left to rediscover and reacquaint myself with trails and hikes and shops and roads as an adult and no longer an adolescent. Some old places were abandoned; some new destinations discovered. Some friendships were rekindled, and some have shown themselves to be unrevivable.
2010, it turns out, was a whole year of spring cleaning, where I was forced to evaluate all that I had in my lives: precious, frivolous, mandatory, optional.
If I were to predict what 2011 might be, the orderly person I am would require that I choose the next season, summer. The planning and cleaning and planting of spring has passed, and now must be the work of developing and cultivating all that is newly seeded.
So this is it, my Happy New Years, Go get em' inspiration.
May whatever season your find yourself in be one that you can appreciate and enjoy, trials, victories and all.