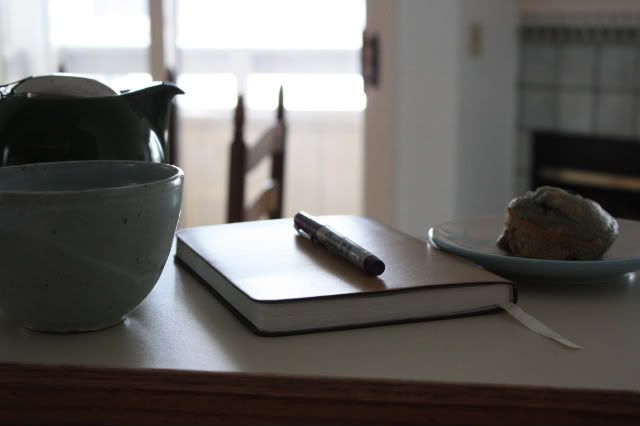 When Curtis graduated from medical school,
we received a lot of wonderful cards and gifts from friends. With a move close on the horizon, we cherished the well-wishing sentiments and memories, often tearing up as we remembered the special relationships we had built in our time in the Midwest.
In the midst of our stack of memories was a small gift from a couple that lived down the street from us. A couple years older, we had known these two from college classes, from medical school, and eventually as our neighbors. The wife, two years ahead of Curtis in the same medical school, offered advice and a listening ear on classes and loaned him books, while the husband would invite us for dinner and humorously dialogue with me the ridiculous schedule that our spouses carried—all while validating the frustration and loneliness I often battled in the midst of it.
So what did this couple give us? A journal. In a thoughtful card they noted that they had begun to write love notes back and forth in a journal when the residency schedule took over their time, and cut into any opportunity to connect and share face to face.
Turns out they knew what they were talking about.
We don't use the book all the time, but this past week has been a book week. Curtis finished week two of four without a single day off, not to mention some nights. We normally leave each other notes for all sorts of reasons: notes about dentist bills, notes about schedules, notes about groceries and anything else. When I wait to tell him information face to face, it can days or weeks until the conversation happens.
Thankfully, that's not what this book is for.
This book is for all the things I think about when I fall asleep without him. It's for the stories I want to tell him the minute I get home but am afraid I will forget by the time we actually sit down for a conversation. It's for the gaps I notice in his absence, and the plans I look forward to for when he is finally home. This book makes me feel like we are a bit more connected…even when we go days without being in the same space.
Someday we will probably rely less on a book to communicate with one another. Curtis won't be working 80+ hours a week, and our shifts won't cross over one another in ways that mean we go days without face to face contact. Someday I think I will enjoy looking back through this book, happy to have a record of thoughts we had to record on paper if we wanted to share them at all.
Until then, I will pull out colorful pens, and try to record a small bit of what happens in his absence, hopeful that a new note will be waiting when I get home, after he has vacated our home once again.