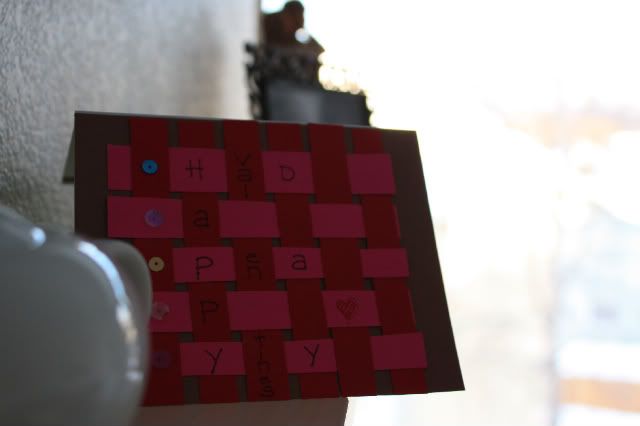 Seven years ago I went out to a movie with several friends.
The movie? Miracle: the latest greatest inspirational sports film, complete with Aerosmith, goose bumps and reliving the best of American sports.
But I was hardly paying attention to any of it, because I was sitting next to Curtis.
I had already had my eye on Curtis for over a year, and while we had become good friends over the 3+ semesters we had been at the same college, I had little indication that he was remotely interested in me. We attended the same practices, travelled to the same meets, and even ended up in a couple of the same classes…but that didn't exactly make us soul mates.
And then there was (a) miracle.
The movie outing, though taking place on Valentines Day, was merely the reality of a weekend off: no traveling, no racing, just time to act like normal college students. And like said students, several of us searched out the cheap movie theater for the latest showing of a past-prime film and followed it up with a nice Italian dinner—at Fazoli's, the fast-food Italian chain.
In that theater, some time after Team USA was chosen and before they won the Olympics, Curtis gathered my hand in his and held it for the rest of the film. Later we talked, and word got out that the Alaskans were dating, but for that moment I was elated to know that my feelings were reciprocated, even if it happened to occur on February 14.
I'm just not that person.
Despite my dislike for romantic cliches, on Valentine's Day I started dating a man that I am now married to. It started with sly hand-holding in a dark movie theater, and progressed as we waded through medical school applications,
my complicated perspective on marriage
due to my parent's divorce,
potential post-graduation options and locations
, residency applications,
match day
, and then a cross country move.
February 14th represents so much more than an obligatory card or gift, it marks one more year that we have worked and developed our relationship. It marks one more year of stories and victories and losses. It is the anniversary of our relationship, as cliché as it may be.
I
consistently struggle with the balance
between appreciating anniversaries and holidays as an opportunity to remember, and getting frustrated with how cheesy and superficial they can be. I don't want my relationship—with its depth and history and meaning—to be confused with that of my students, which finds them sneaking kisses in the hallway today and sneering across the classroom tomorrow. Yet, in spite of this potential confusion, I will not sacrifice an occasion to mark my continuing marriage because it happens to fall on the day that carnations and candy will be handed out to a myriad of students for $1 apiece.
I don't need carnations, or candy, or a holiday marked on the calendar to appreciate a man that has added so much joy to my life. I don't need anymore than a handwritten letter, left by the front door for me to find when I get home from work,
evidence
that Curtis was home resting for his night shift while I was out working all day.
Last night as we lay in bed trying to sleep we kept getting caught up in conversation. It was day seven of twenty-six that Curtis working in a row, and we were trying to catch up on the last week as well as coordinate plans for the future one. Attempts to schedule a date night were proving to be over a month in the future, and while we had fun discussing where we might dine and what we might do, we gave up on nailing down a specific day.
No, I don't need much on this anniversary of sorts; I have been blessed with one more year with my favorite person. And that is better than all the bouquets that sat in the main office, all the candy the students sneakily ate throughout the day, and any candle lit dinner—today or a month from now.