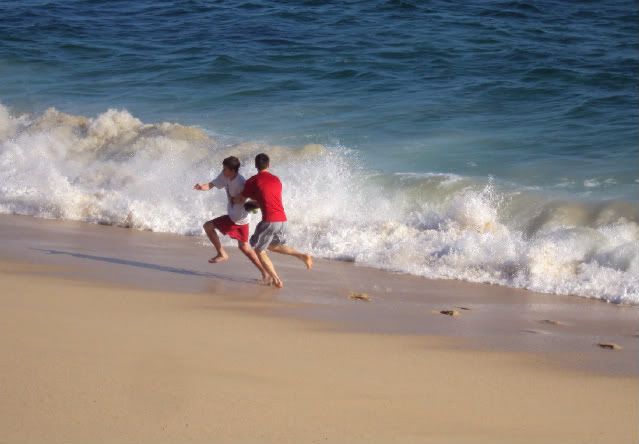 After flying in from spring break 2011 after midnight this morning
, today has been spent restoring order: grocery shopping, chili making, laundry washing, luggage unpacking. Our weekends are often spent like this, trying to make sense of messes that accumulate in weeks full of activities so that we are ready to face another round.
Tomorrow starts fresh for both Curtis and me. I start fourth quarter, with track beginning the following week. He starts a new eight week rotation, with new duties and lessons and patients. It's hard to believe that in just over two months the school year will be over, and that Curtis will have finished his first year of residency is just over three.
As the old adage states, time flies.
And believing that to be true on this sunny Sunday afternoon, I am going to get back to folding towels and putting away my passport rather than day dreaming about a satisfying week of relaxation. I am hopeful that I can record my memories from my spring break adventures very soon while holding a cup of hot tea rather than staring at a pile of wet laundry needing to be hung...especially when I am secretly wishing the laundry was wet with salt water from a round of chasing waves.