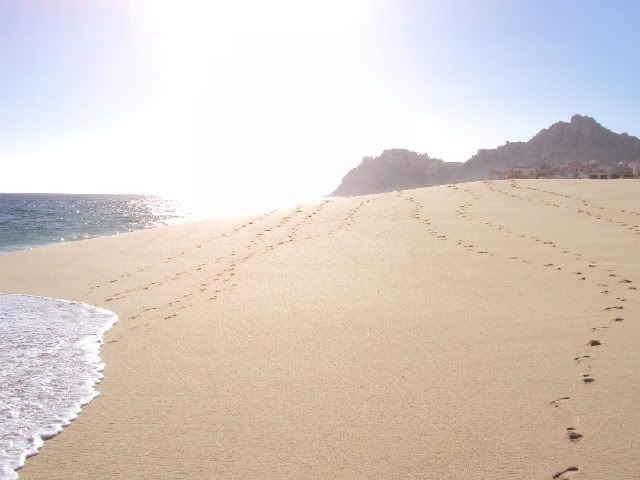 Today, I am thinking of this...
Right now the thermometer reads -3, and that is without windchill
. Given that the temperature has dropped six degrees in the last hour, I would say it's going to be a cold night. Either that, or the sunset (at 4:30pm) had a delayed effect.
Warm beaches, poolside reading and evening hot tubs are sounding really good right now, and spring break eight months ago feels like a memory from long ago.
It's getting to be that time of year: when the holidays are close but the break feels so far away.
Restless? You could say that. Spirit week at school seemed to breed a mischevious creativity amongst the students, and staying on task was more difficult than ever. Perhaps these hick-ups in the schedule are necessary in recognizing the value of "normal", but they also leave me exhausted in the evening, struggling to work on the necessary research for a paper on high-level-writing.
High level writing? How about just focus in general?
Yes, the beach is sounding very good right now, that or temperatures that don't make being outside miserable. Thick jackets and mittens are a necessity right now for a fifty foot walk to my vehicle...I can't even imagine voluntary, sustained exposure.