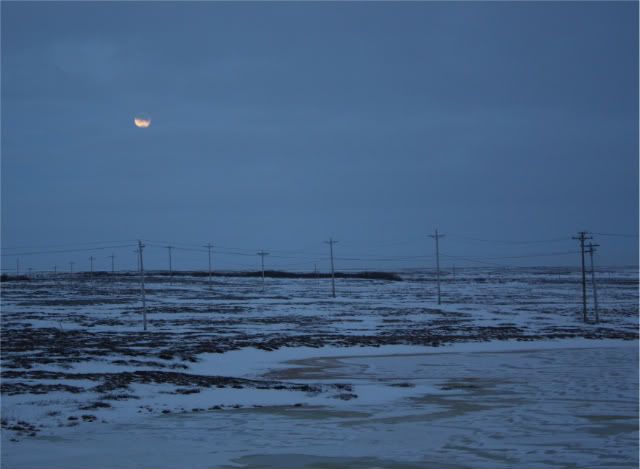 At times we speak of "coming down" at our house
, that point in time after a dramatic event when you are still worked up from completing a challenging task--even though it is over. As a child this seemed to happen most often post-Christmas or birthdays, as a high school student it surely happened at the end of the semesters or after a season ended, in college post-final and post-national competetion let downs were dreaded, and seemed to often be coupled with an inevitable illness.
Despite the less extreme build ups that happen as adults with (semi) normal jobs, those let downs still happen, and Curtis and I do our best to try and plan distractions to lessen the blow. We know (from experience) that after a board exam or a 30-hour shift or a day packed with grading end-of-the-semester projects all we think we want to do is sit on the couch...but often what we really need to do is get out.
Friday night I found myself on a date with one of my best girlfriends: the one I have known since eighth grade, the one who lets me spend the night at her house when Curtis works nights for weeks at a time, the one whose kids excitedly cry "Ash!" whenever I come over. When I moved back to Alaska a year and a half ago I was so sad to leave a supportive community of people behind, but I shouldn't have been surprised to find friendships waiting for me the moment I stepped off the plane, friendships that perhaps had been dormant for a while, but ready to come back to life now that distance was no concern.
She and I went out for a nice dinner Friday night, our prearranged Christmas gift for each other, and talked and laughed and caught up on weeks of events that have been left unshared due to trips out of town, and finishing semesters, and everything else since Thanksgiving. Then, just as the evening seemed to be winding down as we walked the chilly streets downtown a stranger offered us a bouquet of balloons. This is where it becomes apparent that my friend and I are very different people. I took one look at this collection of no less than three dozen red and green balloons and chuckled, prepared to continue our chilly walk to the car. She didn't miss a beat and exclaimed an enthusiastic YES, and began prancing down one of the busiest streets downtown like she had just won the lottery. "This is amazing!" she cried while laughing, attracting the attention of all the Christmas crowds downtown on a Friday night. And I chuckled as I followed behind, wind blowing the massive collection in front and behind us, distracting traffic, making our already fun evening into a memory.
After ten minutes of her pulling and me pushing the massive collection of balloons into her SUV, jostling them around four carseats, a pair of skis and poles that popped at least one balloon on the way home, we managed to fit all but five in the vehicle for the drive back to her house. I drove behind her on roads that were slick, and we trecked several miles across town hovering under forty miles per hour, the speed at which the exposed balloons seemed destined to break free. By the time we had unloaded them at her house, two of four children came downstairs awake to see about this commotion. They were wide eyed with surprise over this massive balloon collection, a Christmas miracle for sure. An hour later when I headed home, I declared to the silence of my vehicle that let-down-day distraction was a success. The conclusion of teaching/coaching/grading/learning for 2011 had been marked with dinner out and one large bouquet of balloons that still hover on the ceilings around my friend's house. The break could not begin.
As my itch for activity wanes as the break progresses, my list of Christmas-items-to-finish also decreases, despite my inner protests against too much Christmas break productivity. Curtis rolled in this afternoon as the snow started to fall outside, bleary eyed after a thirty hour shift, content to sit on the couch and sip cider with me for a few minutes before heading to bed for the afternoon. I should have attacked the kitchen there and then: finished the dishes, sorted the mail, tossed the leftover wrapping scraps from my (solo) wrapping party the night before. I should have addressed Christmas cards or straightened the house. Instead I opted for a mid-day nap, and as Curtis fell asleep instantly I stared out the window and watched the snow fall as I listened to his breathing.
An old children's book rhyme came into my head as I lay there, making me smile as it rolled through my mind, and I made changes to fit my own meaning. "The cleaning and scrubbing can wait till tomorrow, But Curtis won't be, as I've learned to my sorrow. So quiet down cobwebs; Dust go to sleep! I'm being with Curtis and Curtis won't keep." (adapted from Ruth Hulbert Hamilton)