I have been trying to put this list together to finish off my 2011 reads even as I already have three books on my 2012 list. I have found I really enjoy having a record of what I am reading, especially as an English teacher when I feel like I am constantly referencing books.
Young adult literature was mixed in this fall with reading I was completing for a class on teaching writing. While the YA lit was undoubtedly more in the "page turner" category, the professional development reading was interesting and helpful in many ways.
Young Adult Reading:
Ashes
was a book I picked up because students were reading it, interested in the historical World War II setting. This award winner features an interesting mix of fictional and non-fiction characters, and the reader inevitably learns a lot about pre-war Germany, the indoctrination happening within the schools, and the choices non-Jews had to make about what they were willing to live with. It ends before the war even begins, but showcases how that time period undoubtedly changed the German teens coming-of-age in a controversial era. Overall, I loved the many literary references (Jack London, Ernest Hemmingway, Mark Twain) and the way the author wove quotes from these authors in as commentary on the events.
The Maze Runner
was the new young adult series that caught my eye this winter. Picked up by several of my students, I packed it in my bag when I returned to rural Alaska for the weekend to visit a friend of mine. I finished it in 48 hours and could hardly wait to pick up book two (
The Scorch Trials)
from the librarian before Christmas break. I finished book two to cap off 2011, and have since started book three (The Death Cure). This series starts in a
Lord of the Flies
sort of scenario: a group of teenagers struggling to survive while creating a community without the authority or guidance of adults. They face many unique challenges including green, blob-like grievers that live in a maze that the teens need to solve in order to escape this other world. While this first book is my favorite so far, the series is engaging and raises interesting questions about loyalty and whether the ends justify the means.
Chains
was a book I picked up as the summer ended after it was announced as a school-wide book to read. While the participation in the reading didn't elicit as much participation as we hoped for, I still enjoyed reading it. Two sisters are sold as slaves even though their masters made arrangements for them to be free when she died. They end up in the midst of the revolutionary war in Philadelphia, and have to choose where their loyalty lies: The patriots of the city? Or the loyalists they serve at home?
Professional Reading
This was one of two books I read for a writing class I took this fall. The class was rigorous and I spent many hours every week reading articles, writing responses and reflecting on how to apply the lessons I was learning in the classroom. It was by far one of the most beneficial classes I have taken since becoming a teacher.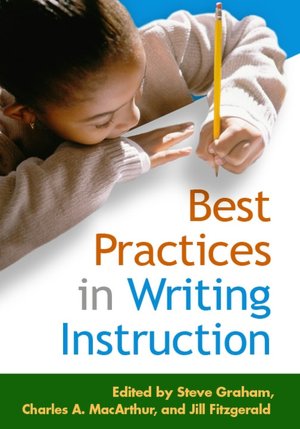 This was the other text used for the class. It was a bit longer and more "text book" feeling, but still full of great information.