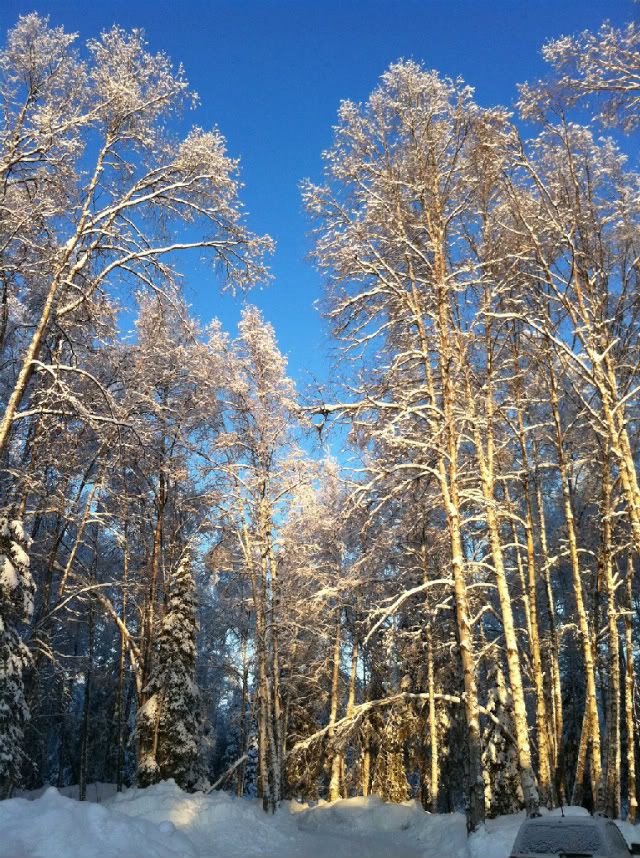 The chill continues.
Last week's blizzard plummeted quickly into a freeze, and we haven't crept much above zero since then. It's been -15 on average at our house, and though Curtis continues to bike to work without much complaint, even short jaunts outside seem to chill me to the core. Every afternoon I check the weather online, comparing the predicted high for the day against the actual afternoon temperature, disappointed once again to see that though we were
supposed
to hit 3 or 6 or 10 (!), we instead hovered at -1 (
feels like -1,000).
Yesterday after work I spent just a few minutes in the cold--enough to gather emptied garbage cans and attach the bike rack to our hitch--and by the time I got inside I walked straight to the tub to draw a bath. A twenty minute soak is just enough to take the edge off a chill that often continues all evening.
I am craving a good ski these days. The sunny, clear skies and glowing mountains are so inviting--until you see the temperature. As the announcement went out at the end of yesterday's school day that cross
country ski practice would be inside--yet again--I groaned on their behalf. I'm not sure which is worse: skiing in temperatures below zero, or running the halls instead.
The good news, I suppose, is that I seem to be talented at keeping myself occupied indoors. When the laundry and cleaning is done, I find myself enrolled in yet another class for the quarter. Curtis was not overly surprised to find out that I was picking up another few credits, but I find myself increasingly convinced that the role of student is one of my favorites. The moment I feel I have conquered a task or subject, I get bored. I am always looking for new books, new recipes, new lessons and classes to teach and take. Sometimes I feel myself growing weary of teaching a single grade instead of multiple grades like I used to. One thing is for sure, I won't be the teacher that teaches the same thing forever--it's just not in me to do so.
And I suppose that this is a typical January reflection: growing tired of the cold, though still enjoying skiing; growing weary of the school year and keeping an eye out for that which is fresh and original; huddling up inside with quiet activities, while keeping an eye out for hints of spring and plans for summer.
January is a dreamer's month: it's important to remember where we are headed so as not to get bogged down in where we seem to be stuck.