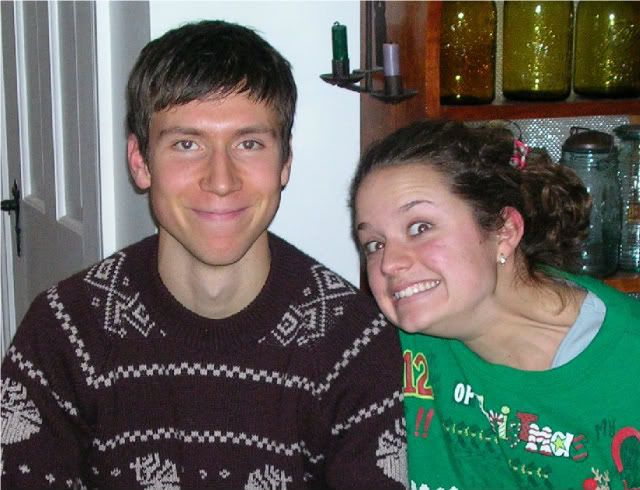 An ugly Christmas sweater party during our first year of dating...
Today I'm feeling nostalgic.
Eight years ago when Valentines Day transitioned from a cliche holiday I tolerated to
the anniversary
of dating my husband, I was not ready to admit that a preordained day to celebrate love and relationships was something worth buying into. In some ways, experiencing Hallmark's holiday around teenaged students is the best way to recognize all the ways that love is misinterpreted. But whether I find myself disgusted with public displays of affection or daydreaming about times past, it is a day that will always be significant.
Today we mark our relationship buried in research paper grading and board studying, marathons of conferences and an ever packed schedule. But last night as we fell asleep we reminisced about our relationship, content with eight years we have to celebrate.
We are blessed indeed.