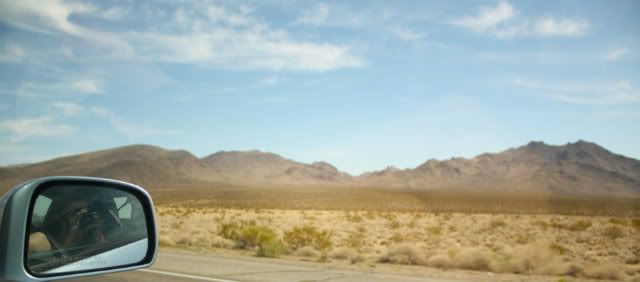 Somewhere in the middle of Arizona...
With eight weeks left in the school year and the sun setting after 8:30pm
, it's fair to say that spring fever has set in. A friend of mine from the Midwest, who was sharing the eighty degree forecast that has left her and her students with an unseasonably warm March, wondered if our generous snow supply was squelching the onset of end-of-the-year-upheaval.
It isn't.
The snow banks line the roads and the mountains show no signs of life peaking through but the students sense an impending finish, and with it comes antsy behavior that is hard to squelch. No activity is interesting enough when the sun is shining. No book is packed with enough adventure; no field trip filled with enough spark.
Although the student's longing to be out of the classroom makes my job harder, I can't help but sympathize with them. The weekends are feeling short, and the sun has been out full force for days in a row. After a winter filled with blizzards on end and temperatures below zero much more than normal, thirty-five and sunny feels like weather that doesn't even require a coat. Sure, there's not much to do when everything is quickly turning to slush, but time outside--feet soaked or not--lends a taste of freedom that everyone seems to be craving these days.
Unfortunately, we have a few more days to wait before it can become a reality.