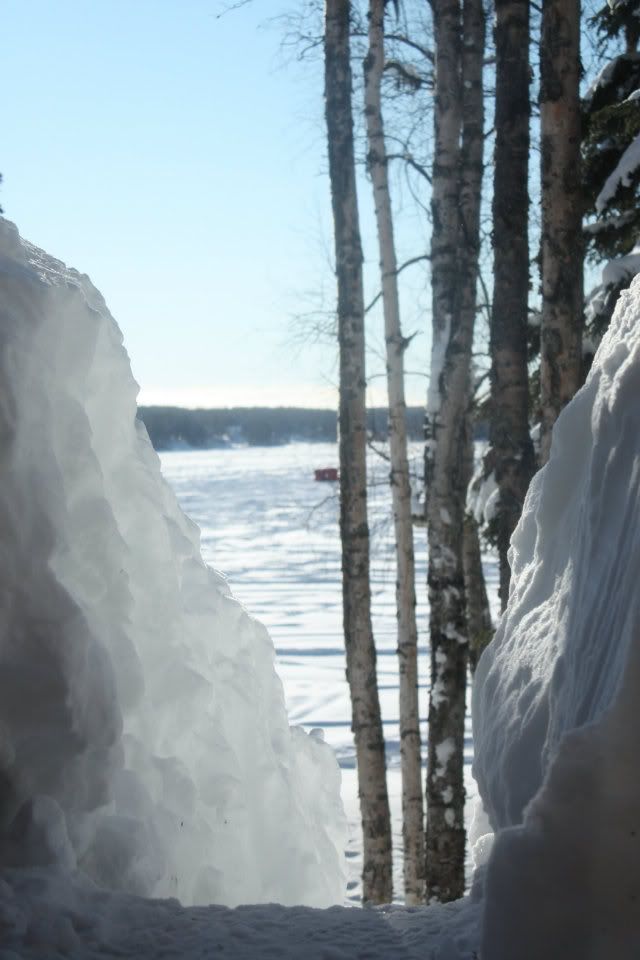 On Saturday we broke the record
, accumulating over 130 inches of snow so far this winter. While my spring-craving heart was not happy to see the thick flakes on Friday morning continue all day Saturday, I would be lying if I didn't admit that it was satisfying. If it is going to snow almost 50% of the days in a winter, we might as well break a record while doing it.
--
Last week we completed our third week of living out of a suitcase in four weeks, half the time as part of our spring break excursion, half the time at my mom's house while she was out of town. Only three days after unpacking and settling back in to jobs and routines, we packed up and moved across town and up the hill, gaining a view, a hot tub, two dogs and my brother.
Only three days into our ten day stay, I had already settled in as indicated by startling awake early in the morning worrying about packed lunches and soccer practice. Dinner doubled in size by necessity, as Curtis and I put together eat about the same amount as a growing teenage boy. I spent my afternoons calculating what meal plans were for the next twenty-four hours, even as my brother assured me he was capable of fending for himself. My own concern for grading papers was replaced with helping him edit his AP compositions, and instead of gathering Curtis's medical reading from all over the house I was now stacking my brother's high school texts as well.
As we found ourselves back at home this past week, I was amazed at what had been neglected in a few weeks worth of travel and house sitting with only a handful of days at home. This weekend, our first fully at home in over a month, was spent stocking the fridge and catching up on laundry and dishes, scouring the bathrooms and dusting window sills. The amount of daylight we've gained in the last month has showcased the amount of dust not readily visible in the dark winter hours that I am home.
With the fresh layer of snow white-washing everything in sight, I was content to whittle away the hours indoors baking Easter pie and dreaming of track practice outdoors. Even with a record breaking accumulation, I'm still holding out hope that our surface will be clear before the end of the season.